In 2003 Magnus Fredriksson and Håkan Rudehill started making animated films together. First they collaborated with erling Johansson to create his film The Saga of Skadi.
Håkan and Magnus decided to keep making animated films and shortly thereafter Anton Raukola joined them and the film making activities grew larger.
In February of 2007 the studio Bortbyting was founded in Kiruna with the mission to create animated films and other productions.
The name of the studio, which translates to Changeling, was taken from the children of trolls who, in folklore, was disguised by magic and left in place of a kidnapped human child.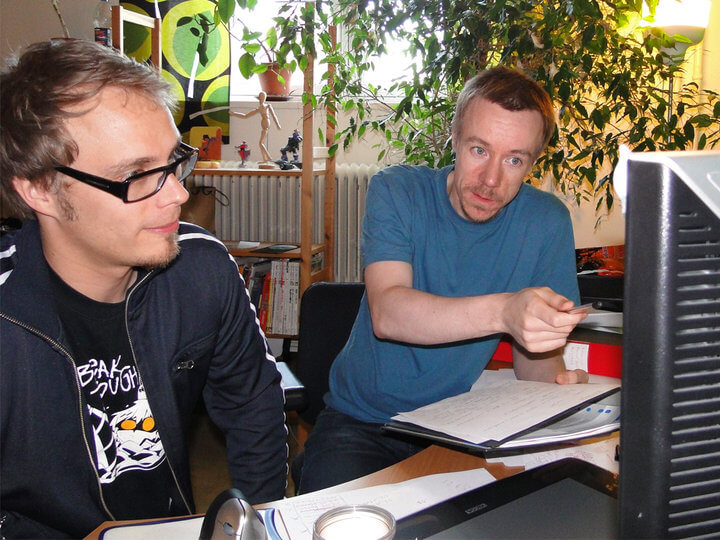 Magnus Fredriksson and Martin Eriksson debating sound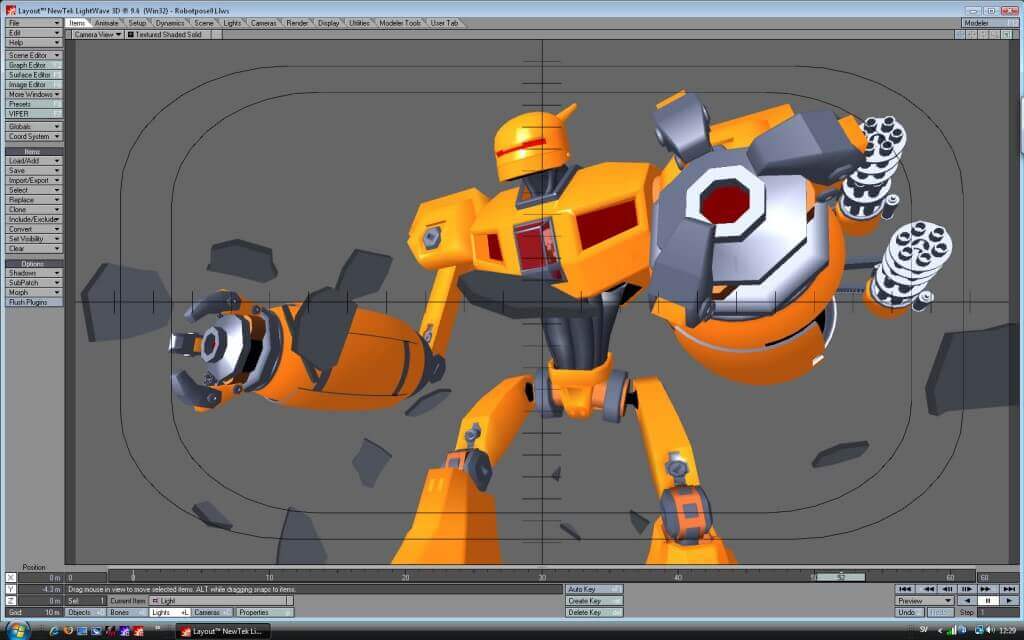 A robot
About Bortbyting-films
Bortbyting has produced films like The Red and The Blue Shoe, both screened on TV and at numerous festivals around the world.
Bortbyting also produced the awardwinning Lukas´Dad is not a Rabbit which took over nine years to complete.
Among other films by the studio you can find the Kaisa & Harax² series of shorts of which The Moose Painting was in competition at Annecy International Animation Film Festival.
Kaisa & Harax² is also the first animated films in the Meänkieli language.