The birch tree outside of Pikku's house is home to some scruffy looking creatures. They might be some kind of owls, or a kind of bird anyways. At the start of the film, they are a couple, but at the end of the film, they have had a baby creature too.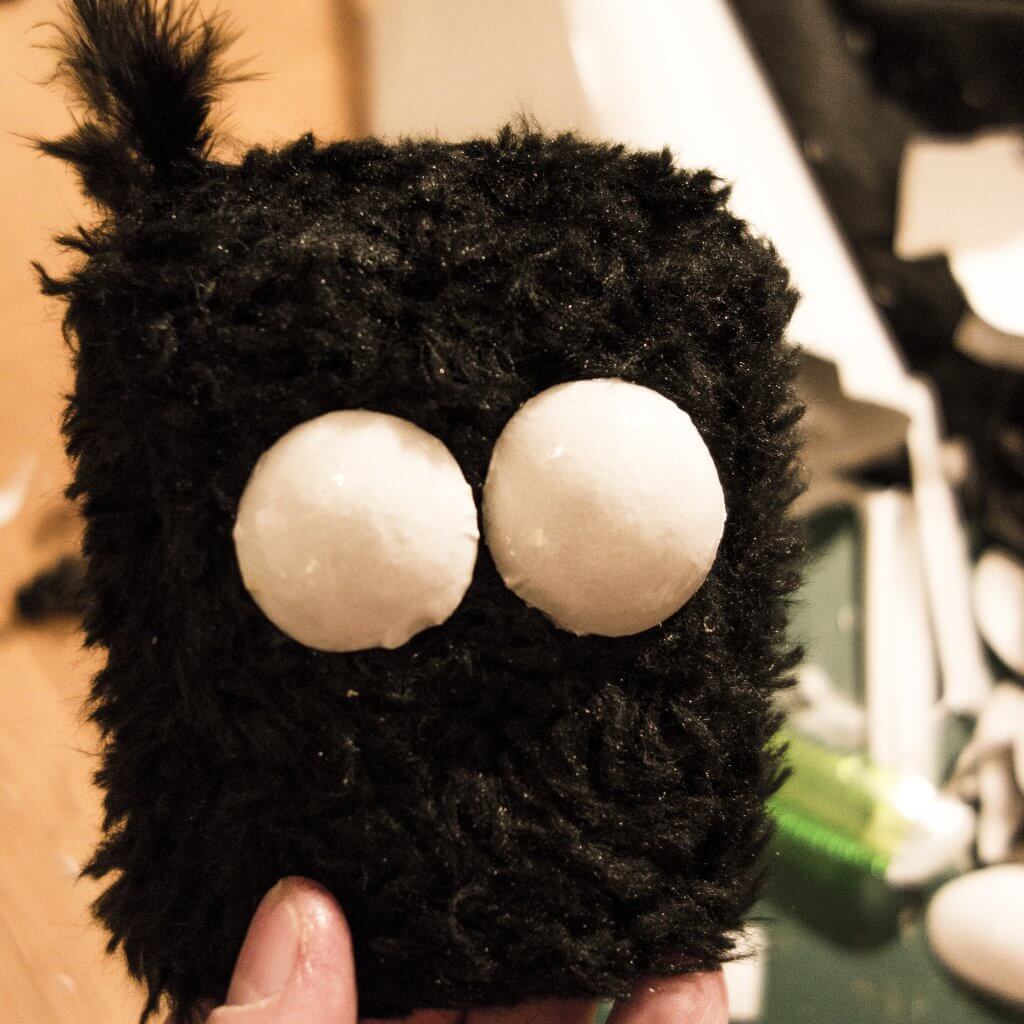 I decided to make these creatures as hand puppets with a foam base. It took me about a day to make all three of them, including sewing the fur.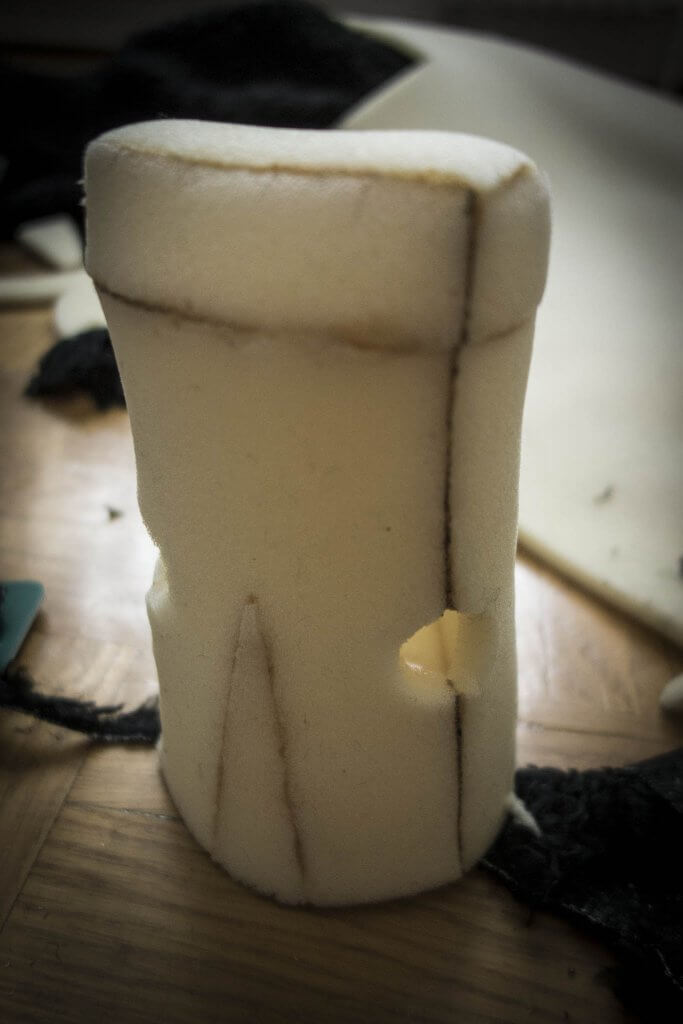 The eyes are made out of plastic spoons I found in the basement. I covered the spoons with reflective tape that I mooched from Reklam och grafiska (Thank you!).
I made the eyebrows out of some aluminum wire that I glued fur on. Last I jabbed some black feathers into the creatures.