The tiny animation studio in Kiruna, Sweden
---
The story of Bortbyting started in 2003 when Magnus Fredriksson, just done with his film studies, met Håkan Rudehill and they decided to try to make animated films together. The first project was a collaboration with the artist Erling Johansson. The Saga of Skadi (2004) was the result.
Magnus and Håkan kept on working and soon thereafter Anton Hennix Raukola joined them. The Red Shoe (2005), a tall tale of jealousy, local and regional politics and an escaped sauna raft was the first result of their collaboration. Two Kaisa & Harax shorts followed soon thereafter.
Work on a followup to The Red Shoe, aptly named The Blue Shoe (2006), started the following year. The film deals with unrequited love, berry picking and poetry.
So far, Bortbyting had existed as a small production unit inside of Arktisk Cirkus in Luleå, but it was time to try to stand on its own. Bortbyting AB, with Kiruna as base, was founden in February 2007.
The name Bortbyting means Changeling and is taken from the troll children in folklore, that are exchanged for human children by the trolls and disguised using troll magic.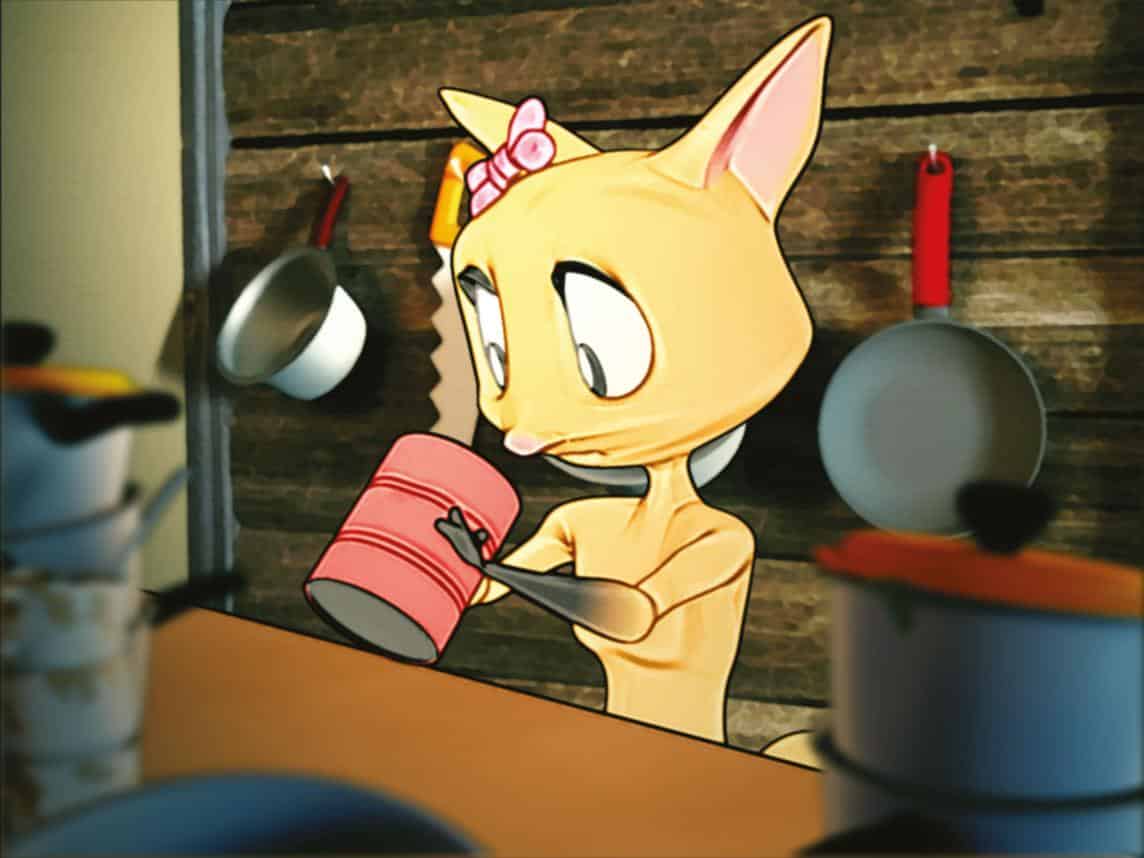 During the 10+ years of the studios existence, Bortbyting have created, among other things, the first animated film in the Meänkieli language, with Kaisa & Harax – The moose painting (2005). The film was also screened in competition at Annecy International Animated Film Festival in 2006.
In 2014 Bortbyting made it´s first commercial for the local print shop Reklam och Grafiska, a live action film inspired by Japanese Sentai shows. The next year an ongoing collaboration with the Kiruna festival started. So far it has resulted in a number of animations, posters and design work.
Phantom (2016), a collaboration with the band BLK Tape, was the first animated music video from Bortbyting and in 2018 Bortbyting produced it´s first live action short, the puppet film Who can love Pikku Iso? which premiered at Tampere Film Festival 2019.